Walked, Loved & Cared for Because you Care!
Background
In 1998 I found out I was unable to have children as you can imagine this was very difficult and painful to hear.
My life felt empty.
I adopted my first dog in 1999, she was a cocker spaniel named Brandi. Brandi brought so much happiness into my life and showed me such unconditional love.
I came to realize I wasn't meant to have children as my calling was to care for animals. I truly believe things happen for a reason and not having children was a reason for me because loving, caring and helping animals was what I was meant to do.
My First Pet Changed my Life
Having Brandi in my life, changed me for the better, she made me realize having a pet was the most amazing thing anyone can ever get to experience.
I could have a horrible day in my office job and come home to Brandi waiting at the door, she knew always the time I was due to come home, smart girl.
Her tail was wagging so hard I use to worry in case it fell off, lol, she loved giving kisses and the joy of happiness she showed because I was home sure helped me forget the day I had at the office!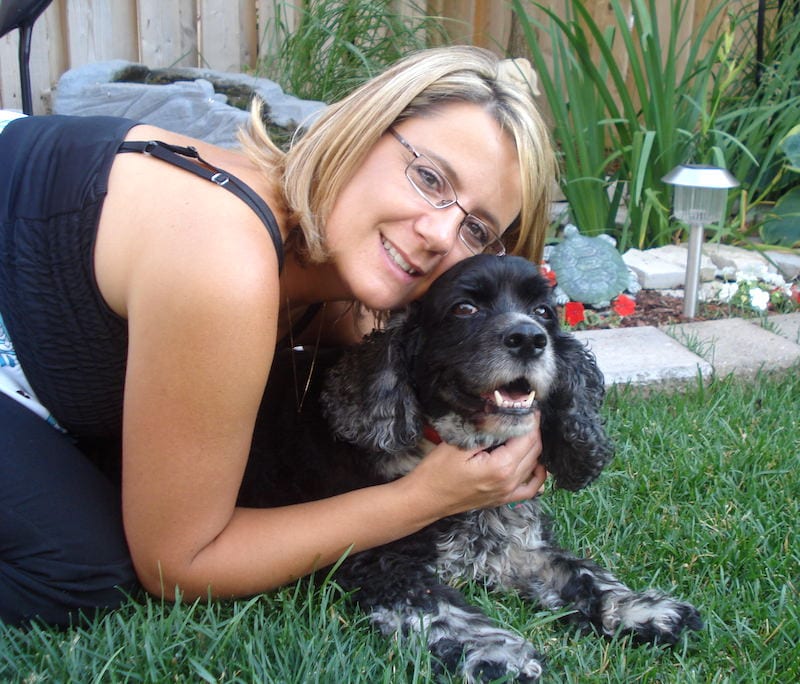 The Evolution of Julspops!
Brandi sadly passed away in September 2015 at the age of 16 1/2 years old.
She was my Brandi Pops; my nickname is Jules so I put the two together in honour of Brandi for her showing me how life can be with owning a pet my business was named 'Julspops'. Brandi "Pops" is always with me wherever I go.
It wasn't until 2016 when my Pet Business came about, I had to wait until it was the right time in my life (my business started due to an unfortunate situation) but now, I haven't looked back and know this is where my heart belongs.
The only other time I had a pet in my life was a rabbit called Thumper, my dad showed birds which I got to hang out with at times, feeding them, cleaning their cages etc.
I never had any other pet until Brandi came into my life.
For more than 20 years I have had the pleasure of owning pet(s) my dogs now are Summer and Pebbles both rescues from "Helping Paws Rescue" in Alymer, Ontario.
Not only do I get to share my life with my girls but also my amazing husband Gordon who has been very supportive whilst starting my pet business.
You will find my services to be extremely reliable, as well I am dedicated to providing the best care for each and everyone one of my clients whether four- legged or two-legged.
I have been told on many occasions I go above and beyond on the service that I provide. My testimonials speak for themselves:
Testimonials:

Nothing is too much trouble for 'Julspops', I always want the best for all clients. This has never been "just a business" as all my clients are cherished friends to me and the best care is all I want to provide, every time!
I leave personalized report cards, send photos and videos of our time together, and I keep you up to date on your pet(s) or home.
I have access to continued online training with Pet Sitters International as well with New Skills Academy.
I have won awards from 'Three Best Rated" for being one of the 'top 3 dog walkers' in London, 2018, 2019 & 2020, Business of Excellence 2019 & 2020.
Credentials and Certifications
Master Business Licence with the Government
Current Police check with the City of London
Certificate of membership to Pet Sitters International (Educational Online Training)
Member of the Better Business Bureau
Updated pet first aid with Walks and Wags.

Every day I get to spend with wonderful animals, whether it is cats, dogs, hamster, guinea pig or even a bearded dragon. This is such a wonderful, rewarding profession to be in and I am truly honoured to spend my days with all my furry friends, big and small.
Sincerely Jules
Over the years, I have established many great connections with local businesses. The following establishments have played a truly helpful role in making Julspops a success. Maybe they can help you too!